Fri tanke - nettavis for livssyn og livssynspolitikk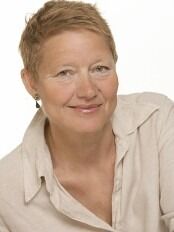 We had no choice. We cannot limiting our services to Christian preaching only, says NRK Media Director Annika Bjørnstad.
NRK breaks the Christian monopoly
#- We want to make way for more open preaching, not as before limiting our services to Christian preaching only, says NRK (Norwegian Broadcasting Corp...
Publisert: 20.06.2008 kl 09:34
Sist oppdatert: 20.06.2008 kl 09:50
- We want to make way for more open preaching, not as before limiting our services to Christian preaching only, says NRK (Norwegian Broadcasting Corporation) Media Director Annika Bjørnstad.
Text: Even Gran
Norwegian version published: April 18, 2008
From the very beginning, the Norwegian Broadcasting Corporation has offered sermons and other Christian preaching both on radio and TV. Now this tradition is in the process of being discontinued. During yesterday's meeting in the Broadcasting Council, Media Director Annika Bjørnstad stated that NRK now intends to make way for "more general preaching", viz. not only Christian preaching.
- It is high time NRK starts treating its listeners equally, so this is good news, says Norwegian Humanist Association (NHA) Secretary General Kristin Mile.
Nevertheless, she would have preferred NRK not to preach at all.
- In my opinion, preaching should be done by religious communities to their own members. I don't understand why it should be NBC's job to pass this on. However, when this is the situation, it is, of course, important to ensure equal treatment, says Mile.
NHA holds back
NHA Press Officer Jens Brun-Pedersen is the Association's most longstanding and active campaigner against NBC's biased Christian preaching. He is very pleased with the decision.
- Increased equal treatment is very satisfactory, but it is really absurd that a public broadcasting institution should engage in preaching, at all. Thus, I would have preferred that these programs were finally stopped, says Brun-Pedersen.
If NHA is invited, what shall the preaching include?
- We have not made any decisions yet, but rest assured that no agitation against the State Church establishment or religious teaching in schools will be included. So, then it must be some sort or other of a talk or lecture, if we find that we should participate at all. I am not altogether sure that we should do this, he says.
Long debate within NRK
Whether or not to admit additional religions or life stances than the Christian faith, has been the subject of internal discussions in NRK for a long time. P1-manager Sigrid Gjellan confirmed this when Fritanke.no talked to her in October last year.
- It is impossible for us to pretend that religious diversity does not exist. So, right now, this subject is being frequently discussed at work, she maintains.
No signals have emitted from NRK as to how the institution will allot preaching time and regularity between the different faith- and life stance alternatives.
Secretary General Rolf Kjøde of Normisjon (an independent Norwegian mission agency) calls the decision unnatural and believes that protests will be made.
- It is false and unnatural to compare marginal life stance factions to the major faith group in a country with a Christian tradition dating back thousand years, Kjøde says to the newspaper Dagbladet.
He sees the NRK decision as an expression of a multi-cultural society, but, all the same, his reaction is negative.
Translated by Tone Haugen Jensen
It was difficult, but this summer "The Friendly Atheist" Hemant Mehta, the man behind one of America's best known atheist blogs, chose to quit teaching to become a full time blogger.
«They enjoy being obnoxious», American sociologist Claude Fischer says about the new atheists. He also claims religious faith in the US is not declining. (Sept. 16, 2014)